November 9 Meeting Highlights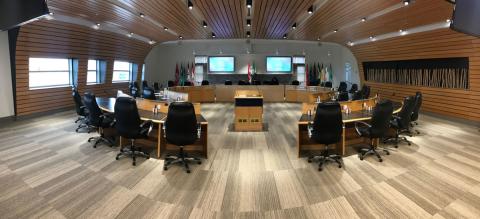 Grey County Council met on November 9, 2023, in the Council Chamber and virtually on Zoom. The meeting was immediately followed by a session of Committee of the Whole. Recordings of the meetings can be found on Grey County's YouTube Channel.
County Council
Council accepted the minutes of the October 24 Special Committee of the Whole meeting.  Minutes
Committee of the Whole
 The province has requested comments from municipalities on proposed Bill 134, the Affordable Homes and Good Jobs Act, 2023. Staff updated Council on the comments provided. Concerns include additional workload for municipal planning staff and impact on development charges revenue which supports future growth.   Report
Council approved an amendment to the Grey County Official Plan to allow for an on-farm diversified use on a farm in Southgate. Report
Council continued pre-budget discussions and provided staff with direction about service level adjustments in include in the development of the 2024 budget package. Council heard presentations regarding economic development and the Grey Transit Route. Council was also provided with a list of numerous reductions to consider with varying impacts. Council will discuss the budget in detail at special meetings on December 8 and 15.  Reduction Opportunities   Grey Transit Route  Economic Development
The annual Rural Ontario Municipal Association (ROMA) conference is approaching and Grey County will submit a number of requests to meet with provincial ministries to discuss important local issues, such as funding for supportive housing services, long-term care construction top-up funding, continuance of funding for the Grey Transit Route and more.
The Clerk's Department maintains the official record for Grey County. This publication is intended to provide meeting highlights only. For official records, please refer to the meeting minutes, or contact the Clerk's Department at 1-800-567-4739.