Safe 'N Sound Grey Bruce launches extended winter hours with support from Grey County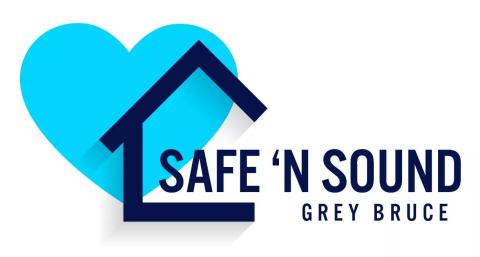 Safe 'N Sound Grey Bruce is extending their hours for the upcoming winter months through an Overnight Warming Program. From November 1, 2023 through March 31, 2024, drop-in services are available 24 hours a day, seven days a week at the Safe 'N Sound building located at 310 8th Street East in Owen Sound.
The Overnight Warming Program is a pilot project for the 2023-2024 winter season to support households experiencing unsheltered homelessness. The program will provide a safe resting place and food and drink, as well as access to washrooms, laundry, showers, and more. By providing round the clock service, the warming program aims to reduce strain on paramedic, police, and other emergency services by providing safe options for those experiencing homelessness during the harsh winter months.  
"Safe 'N Sound is excited that we, with the support of Grey County, will be keeping our doors open all winter," said Annette Pedlar, Executive Director at Safe 'N Sound. "It is our hope that through the coldest months we can provide access to our space, trained staff and resources to prevent the unnecessary harm associated with homelessness in rural winters. Safe 'N Sound is a proud member of the Owen Sound community and we are eager to support our most marginalized neighbours."
"The services provided by Safe 'N Sound are a great asset to our community," said Josh Gibson, Manager of Housing Programs at Grey County. "This expanded program will provide increased safety for vulnerable Grey County residents during the cold winter months."
Grey County has contributed $150,000 through the Safe Restart Funding Reserve to support staff, security, and operating funds for the pilot project. Staff will be collecting data on the demographics of those using the centre and the services they use, as well as identifying any service gaps. This information will be used to inform recommendations for the project in future years. 
For more information on how you can support the Overnight Warming Program or get involved, please contact Safe 'N Sound Grey Bruce Executive Director Annette Pedlar at execdirector [at] safensoundgreybruce.ca (execdirector[at]safensoundgreybruce[dot]ca).
-30-
About Safe 'N Sound Grey Bruce:
Safe 'N Sound is a local organization that provides services and supports to those experiencing homelessness or at risk of homelessness in Owen Sound. It provides referrals to supports, access to emergency food and clothing, as well as harm reduction and crisis/peer interventions. Currently, Safe 'N Sound supports over 800 visits to their program monthly.
For media inquiries contact:
Sarah Laurel, Fundraising & Communications Manager, Safe 'N Sound
fundraising [at] safensoundgreybruce.ca (fundraising[at]safensoundgreybruce[dot]ca) or 226-668-4328
Katrina Peredun, Communications Officer
katrina.peredun [at] grey.ca (katrina[dot]peredun[at]grey[dot]ca) or 519-370-7064